When installing windows 10, more like upgrading to windows 10, its quite an easy process, but most people confused on the part of not wanting their files to get misplaced, and so they Dont know what to do. One of the Challenging parts of Installing Windows 10 is Partitioning the Drives. You drive a is like where all your files are stored. So because you dont want to loose your files, how do you keep your files safe and still go ahead with your ungrade. All we need to do is juat create Space where Windows 10 can be installed in.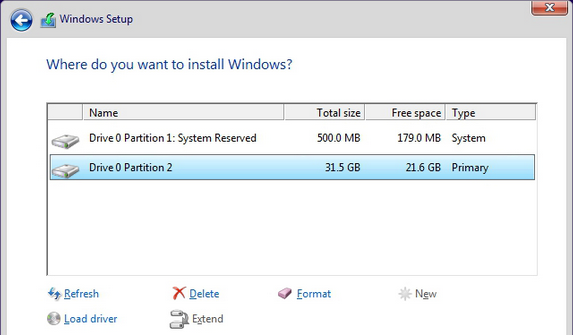 We would be giving you an easy fix , to partitioning your Drives. After you set you BIOS to boot form hard disk or USB flash, depending on what you are using for the media of the installation. Which should already be slotted in or connected to your PC, Follow the steps you see on the screen, Choose your Preferred Language, time. Click "OK" to the license an terms of Agreement. Then the next page comes up, telling you choose to the kind of installation ,which is the "Custom Install windows only" (Advanced)
Now, the next step is to partition your Drive, Because you already have data on those drives, so you Dont want to loose them , You have to delete Drive 0:Partition 1 ,Drive 0:Partition 2(Drive C), This now becomes Unallocated space. On this space, click to Create a new partition, this new partition now becomes Drive 0: Partition 2, Now you choose Partition 2 as the installation location for windows 10. Now the installation starts Running for about 20 minutes, you can now finish your installation
click here to get more information how to install windows 10.